Ilokivi Dining Hall
The spacious Ilokivi dining hall can be booked during the evenings or on the weekends for private use.
Spacious and well-equipped event venue
Description of the dining hall
Capacity 220 when seated
Capacity 325 standing room only
120 seats on the patio
Venue is wheelchair accessible with an accessible restroom
Gender neutral restrooms
Reservation must end by 4 a.m.
Bar with a licence to serve alcohol, bringing your own drinks not allowed
Catering provided by the venue
Technical specifications
PA system, two (2) microphones
Video projector
Projection screen
Guest Wi-Fi access
Make the event special!
Piano on wheels (can be moved)
Tableware for large events
Runners or white tablecloths for tables available for hire
An electric balloon pump to fill balloons available for hire
Thoreau Design Concept for serving water that is produced locally with elegant glass bottles
Menu tailored to suit the event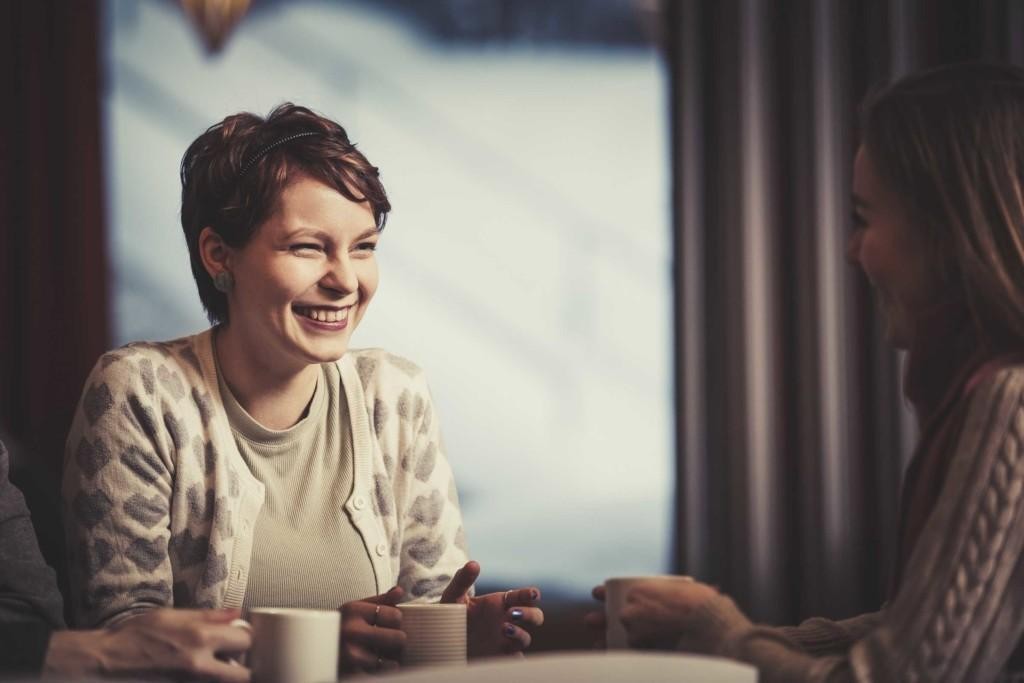 Ilokivi dining hall transforms to suit your needs
Ilokivi dining hall is well suited for private and corporate events as well as student association parties of all sizes. It is well-lit and fresh, and was completely redecorated in 2019. The hall is available for rent during the evenings and on the weekends.
Depending on the occasion, catering can be provided buffet style or pre-plated dishes can be served for you at the table. Request an offer!
Photos of Ilokivi dining hall
Ilokivi dining hall is located at street level of student union building Ilokivi, on Seminaarinmäki campus in Jyväskylä, at Keskussairaalantie 2.